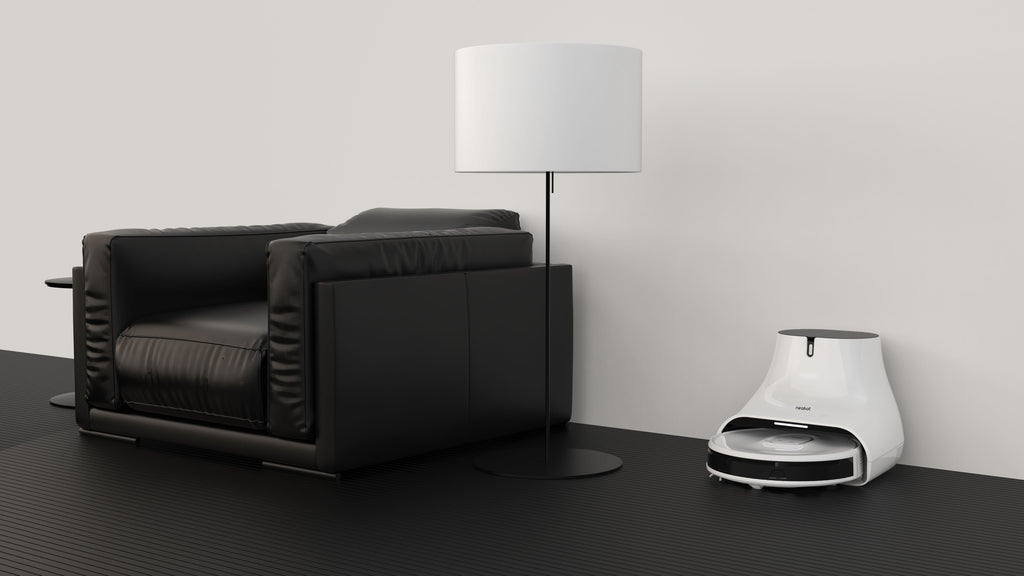 Robot vacuums
are neither boring nor distracting and can be cleaned every day. So with a little effort, your floors can always be kept clean. Here's a guide to robot vacuums. Help you choose the best
home vacuum cleaner
.

Whether you're a first-time robot vacuum owner or a smart home technician with all your gadgets, the world of robot vacuums is constantly changing and easy to get lost. However, there are a few features you can consider when shopping for a good robot vacuum.

1. Control
It is recommended to press a button to pay attention to the automatic control function. This feature of the robot vacuum is useful when you want to create a regular cleaning routine while away from home. Most of the latest models also come with speakers like the Amazon Echo and Google Home. This helps cleaners control them using voice commands.

2. Clean Mode
When shopping for a robot vacuum, check out the different cleaning modes available. Most cleaners have the ability to change suction and patterns to suit different floor surfaces. Some robot vacuums also come with precision modes for cleaning up spills and edges.

3. Navigation
All robot vacuums use a combination of sensors. Depending on the make and model, robot vacuums are equipped with sensors that help determine the amount of dirt. Therefore, it is recommended to buy a cleaning robot that can easily move around the room and avoid the risk of falling down the stairs.

4. Mapping
Most models on the market today include the mapping capabilities of most robot vacuums. Some devices come with a dash cam. Alternatively, laser reflection is possible. The sole purpose of these features is to get a 360-degree view of the room. This feature of the robot vacuum helps you understand the areas that need to be cleaned.

5. Size
The size of the robot vacuum is another important thing to be aware of. The most common sizes for robot vacuums are 13 to 14 inches, or 3.5 to 4 inches tall. Some robot vacuums may come with a large litter box. Opting for a slim robot vacuum will help you clean hard-to-reach areas like sofas and under beds.

6. Battery
Most robot vacuums come with a battery dock, so they return to the dock when they need to be recharged. Always use a cleaner with long battery life, especially if you want to get your cleaning done quickly. You can also check the self-charging feature to prevent the robot vacuum from not connecting every time the battery runs out.

7. Noise level
This is another feature to keep in mind when buying a robot vacuum. Choose a low-decibel robot vacuum when indoors during cleaning
You're reading this blog because you are probably looking for something to make your life easier.

Like most of today's good robot vacuums, the Neabot NoMo Q11 works well in most homes large and small. It's about methodically coming and going to find out where it moved and where it didn't. Don't miss the big floor patch. Unlike most of its competitors, however, the Neabot NoMo Q11 is actually a rugged and serviceable device. Longevity is not guaranteed, but you can reasonably expect to own and use it regularly for many years. It's also better at cleaning carpets than most robots. A companion app and Wi-Fi connection allow you to turn the robot on and off, and optionally set up an automatic cleaning schedule. Here's what you need to know. this is very simple. Here are other advanced features of Neabot NoMo Q11.

1.AI intelligent obstacle avoidance
Based on structured light technology and 3D imaging algorithm. Redesign the best route every time you clean

2.Excellent Obstacle Crossing Ability
At the same time, facing the fluffy and heavy carpets in the family, Neabot NoMo Q11 with excellent obstacle crossing ability can also achieve the easy transition between the floor and the carpet like walking on the ground.

3.Hidden dToF Laser Lidar
Neabot NoMo Q11 uses the same navigation technology as self-driving car to learn your entire home in seconds, even tiny obstacles.

4.3.4 Inch Slim Body
Neabot NoMo Q11's ultra thin body enables it easily cleaning the area, under your sofa and other furniture.

5.Multi-Floor Mapping
The Neabot APP supports the establishment of 3 independent spatial maps. Even in a 3-story house, Neabot NoMo Q11 can clearly know which floor you are on, and you don't have to worry about its recognition ability.

6.Quieter and Smoother
Thanks for its special design. Neabot NoMo Q11 works much more quietly, than the other robot vacuums and gives you and your family members a quiet environment.
Robot vacuum cleaners are just an ideal gadget that you would want to keep, especially for families with kids and pets. Find out more on neabot.com for Neabot NoMo robot vacuum cleaners, parts and available accessories.