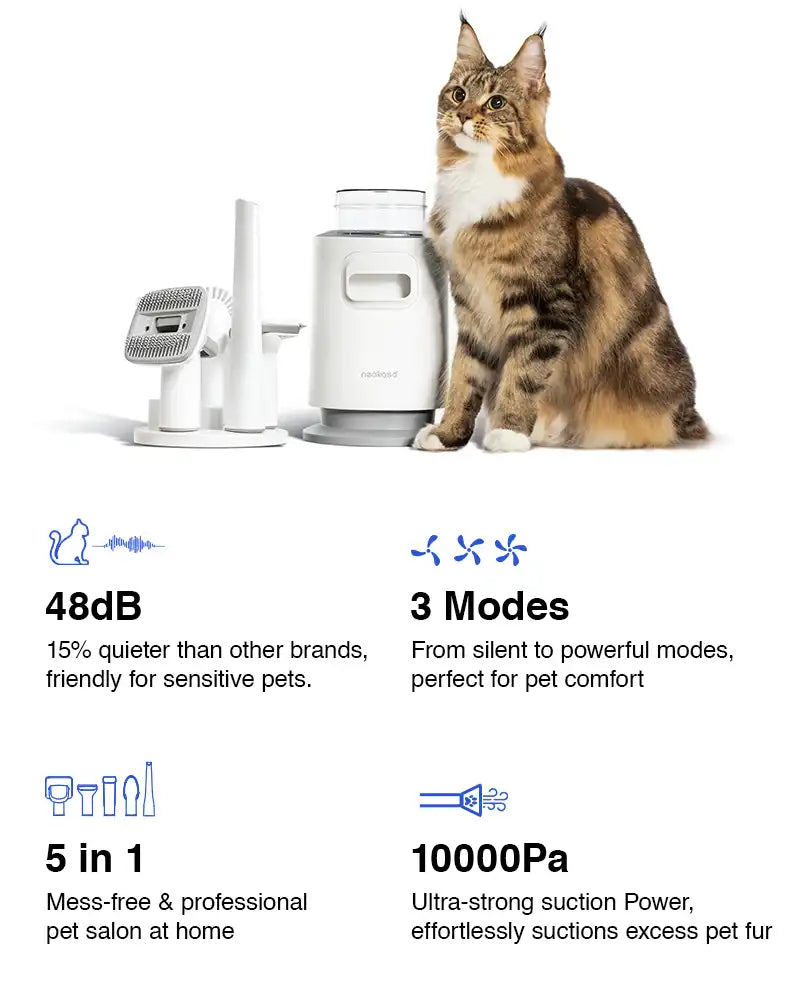 All-in-1 Professional Grooming Vacuum Tools
Neakasa P0 Pet Grooming System comes equipped with five professional grooming tools, ensuring a mess-free grooming experience while giving your furry friend the pampering they deserve.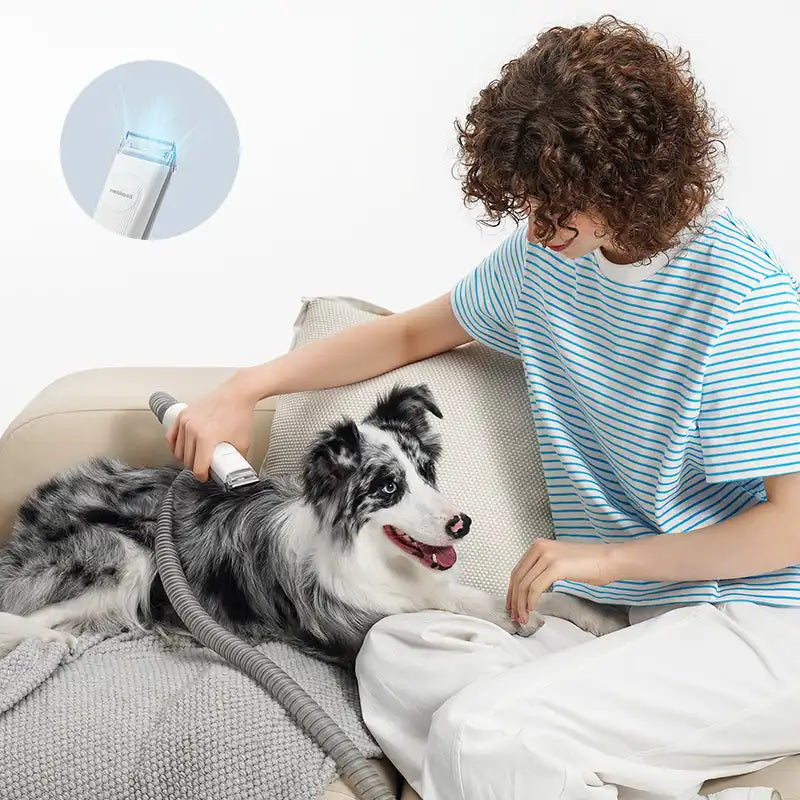 Electric Clippers
Effortlessly trim your pet's fur with precision using our Electric Clippers. The ergonomic design ensures comfortable handling, while the adjustable settings accommodate various coat lengths. Achieve a polished look while keeping your pet at ease.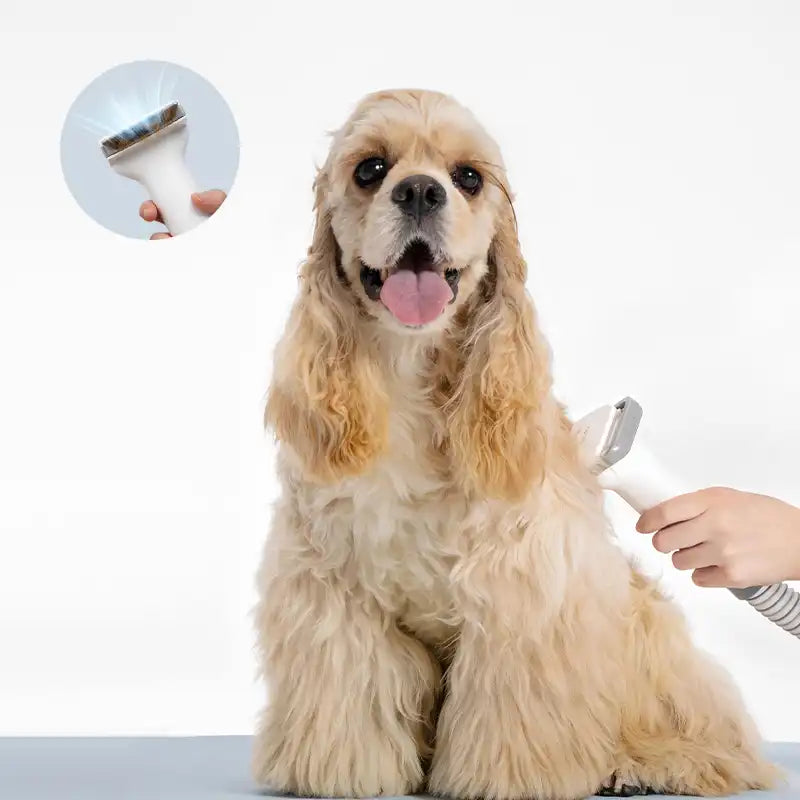 Deshedding Brush
Say goodbye to shedding woes with our Deshedding Brush. Its specialized bristles reach through the topcoat to remove loose hair and reduce shedding. Promote a healthier coat and minimize allergens in your home, all while giving your pet a soothing massage.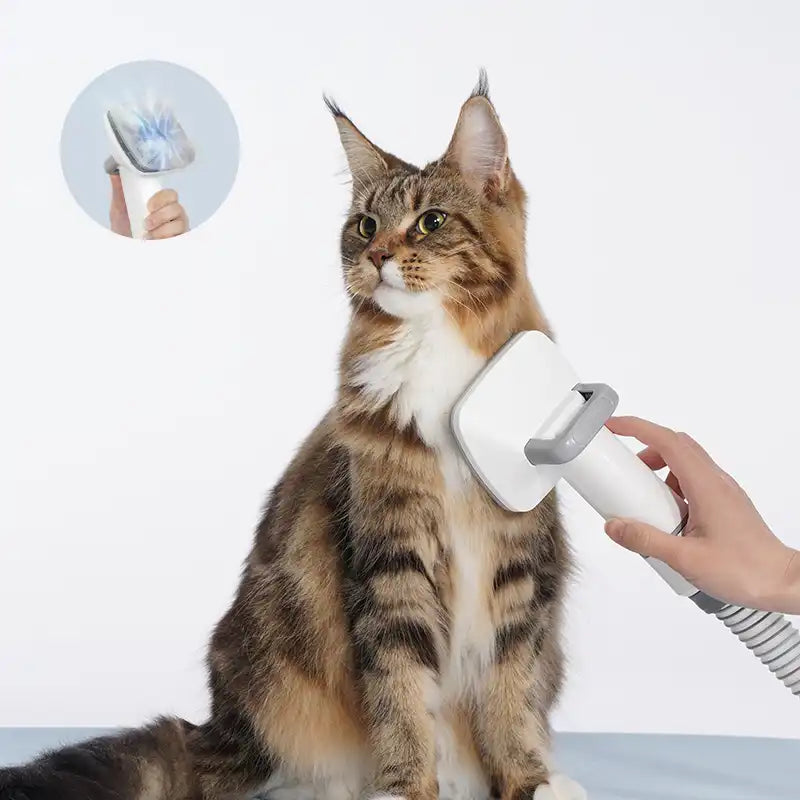 Grooming Brush
Treat your pet to the gentle touch of our Grooming Brush. Designed to detangle and smoothen fur, it stimulates the skin for improved circulation. Enjoy bonding time as you pamper your pet and keep their coat looking its best.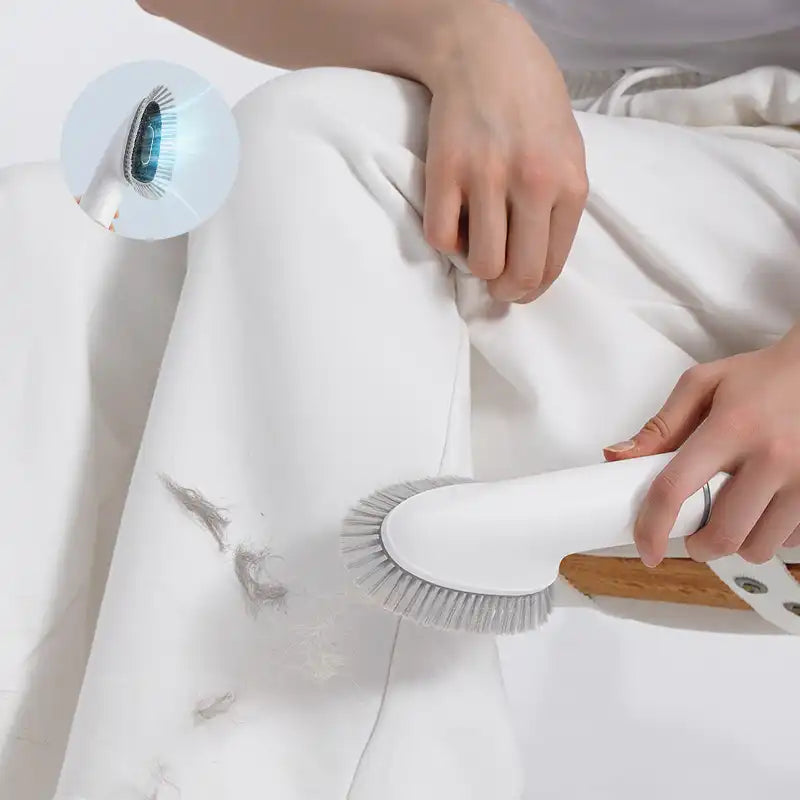 Cleaning Brush
Keep your surroundings clean with the Cleaning Brush. Its innovative design swiftly collects pet hair from furniture, clothing, and fabrics. A must-have tool for maintaining a hair-free environment without the hassle.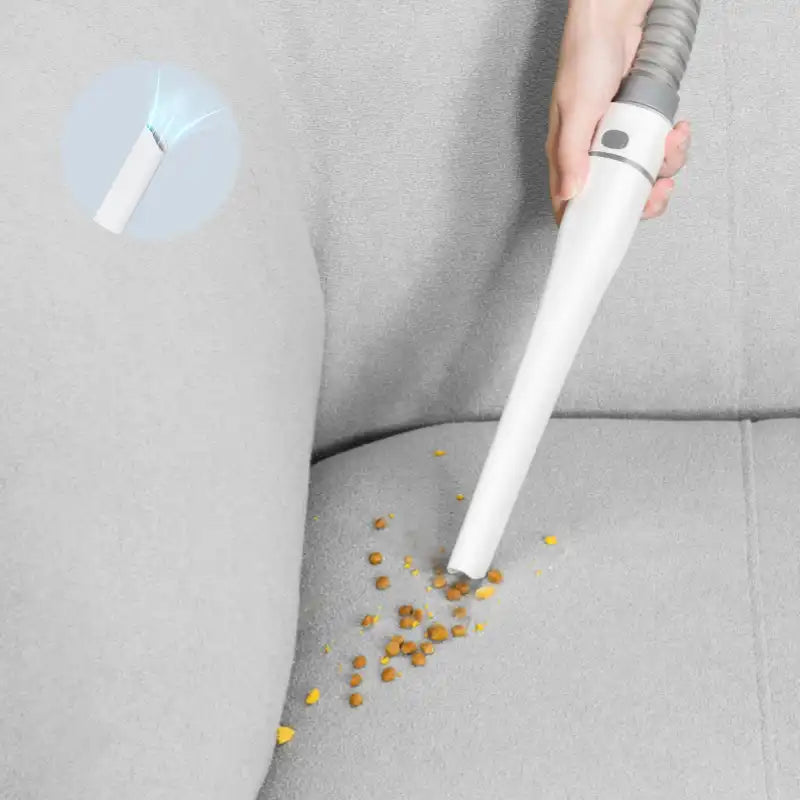 Nozzle
The Nozzle is your all-purpose solution for cleaning up pet hair and dust from clothing, furniture, seats, and more. Its versatile design reaches narrow gaps and hard-to-reach areas, ensuring efficient cleanup with exceptional functionality.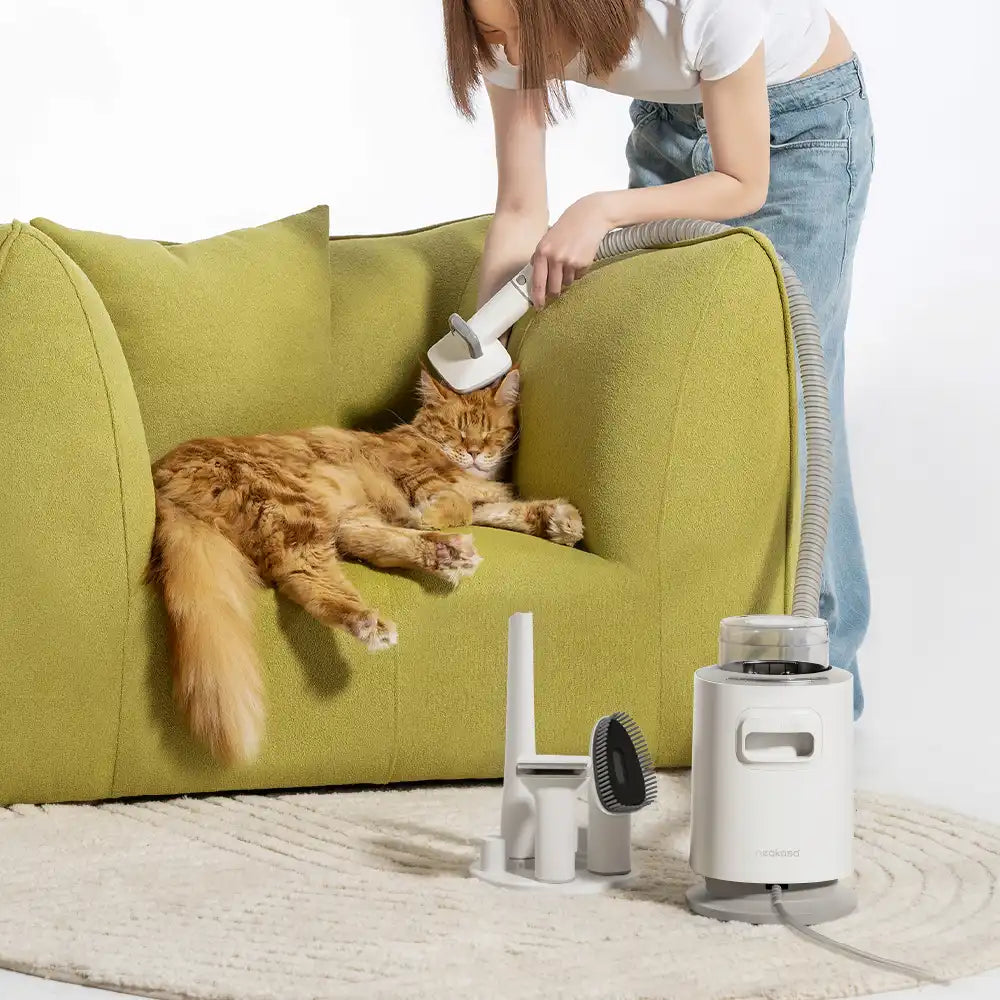 Advanced Noise-Canceling Technology
Experience serene pet grooming with Neakasa P0's advanced noise-canceling tech. Sound-absorbing elements, extended sound path, and noise-blocking bin collaborate to ensure a peaceful session. Prioritize your pet's comfort and enjoy stress-free grooming moments.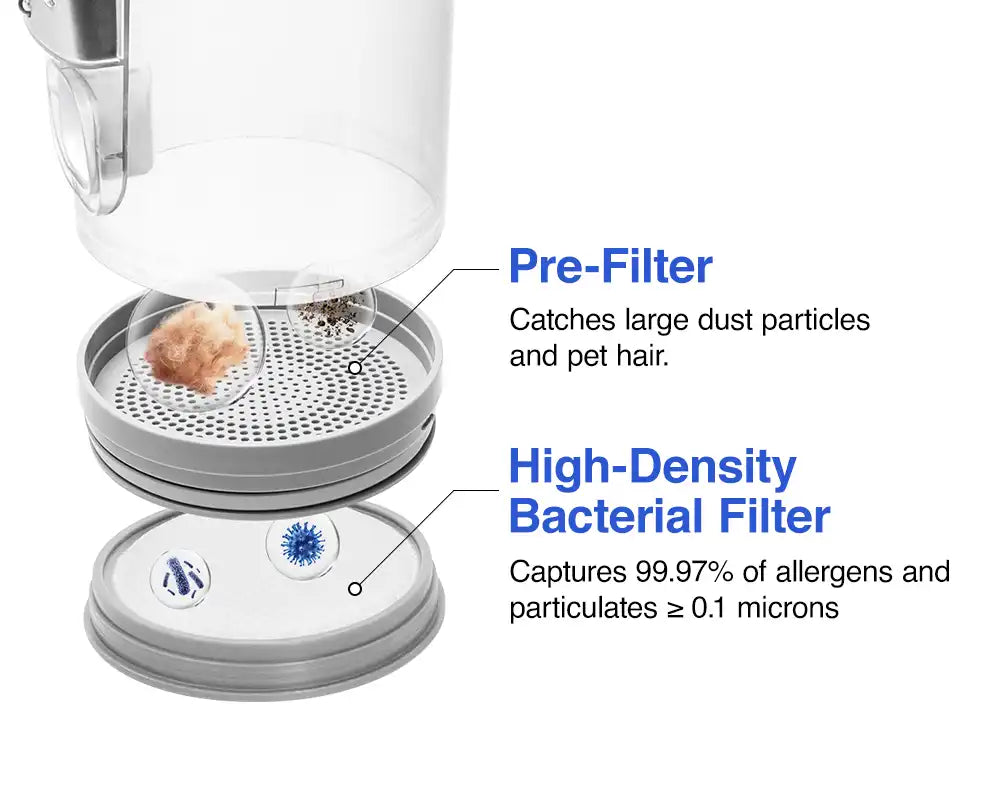 Eliminate 99.7% of Allergens
Elevate your home's hygiene with Neakasa P0. Experience 99.7% biowaste removal, including dust, mites, hair, fur, and allergens. A two-step system with a Pre-Filter and High-Density Bacterial Filter ensures a cleaner environment, prioritizing your pet's well-being.

Unleash 10000Pa Suction Power
Cleaning up after grooming sessions is a breeze. The Neakasa P0's astounding 10000Pa suction power effortlessly eliminates loose hair and debris, keeping your pet's surroundings clean and tidy.
From Chaos to Clean
Experience the Neakasa P0's remarkable transformation in taming pet hair and restoring household cleanliness.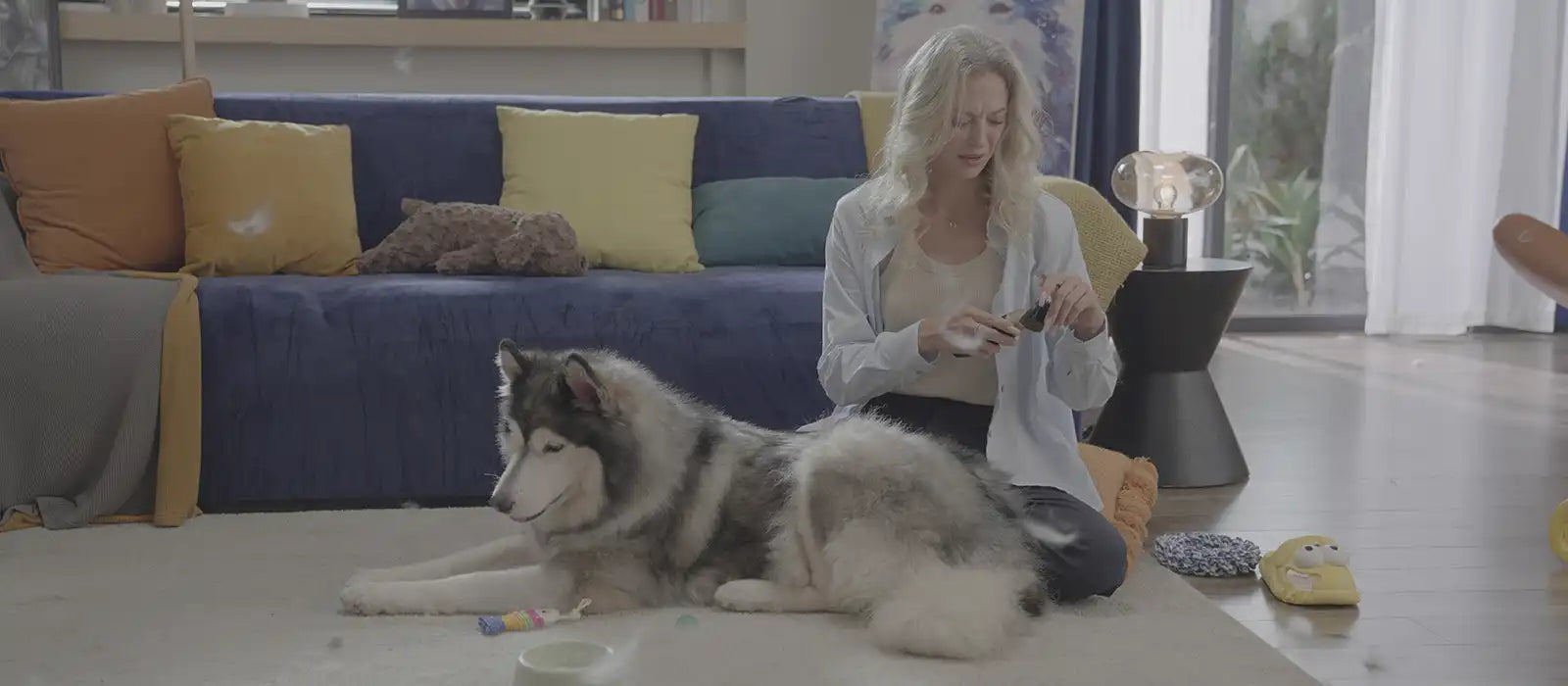 Before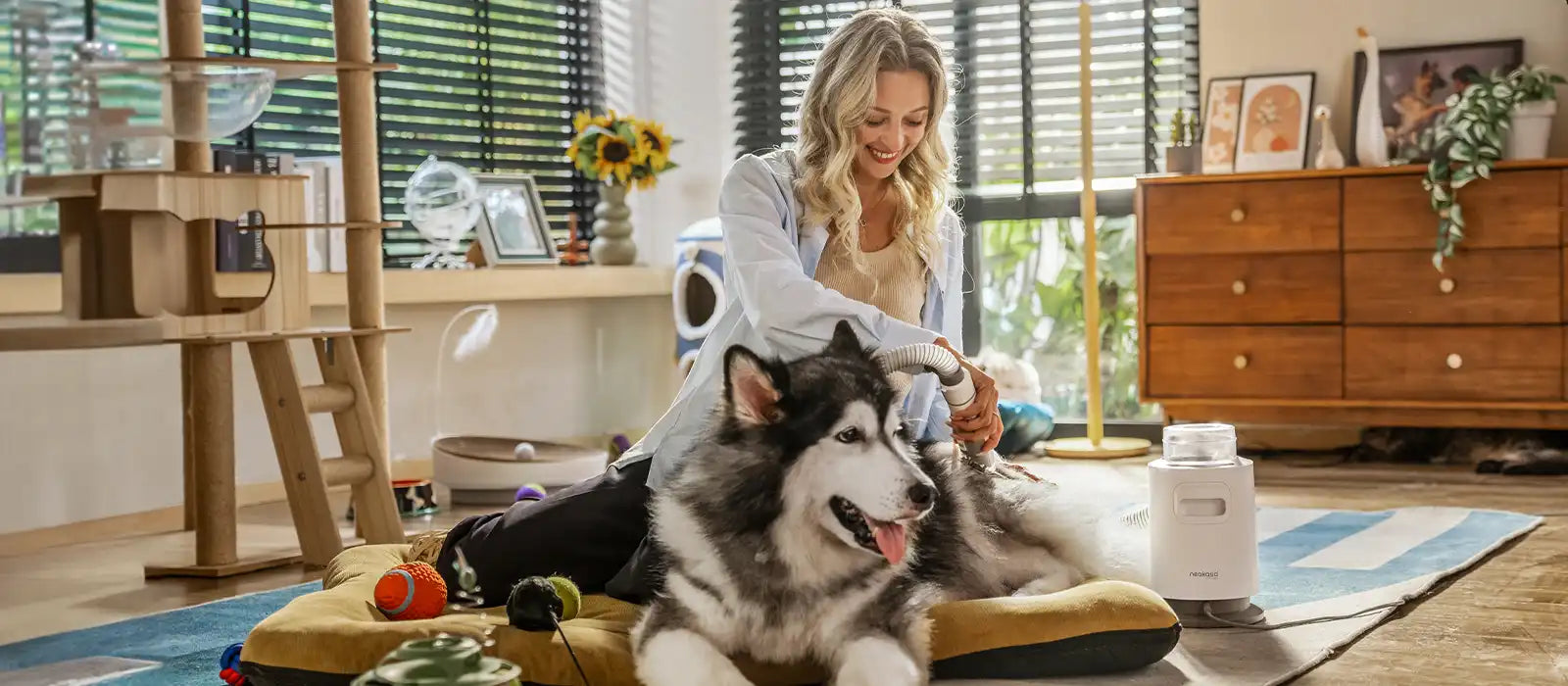 After
Convenient, Functional Pet Grooming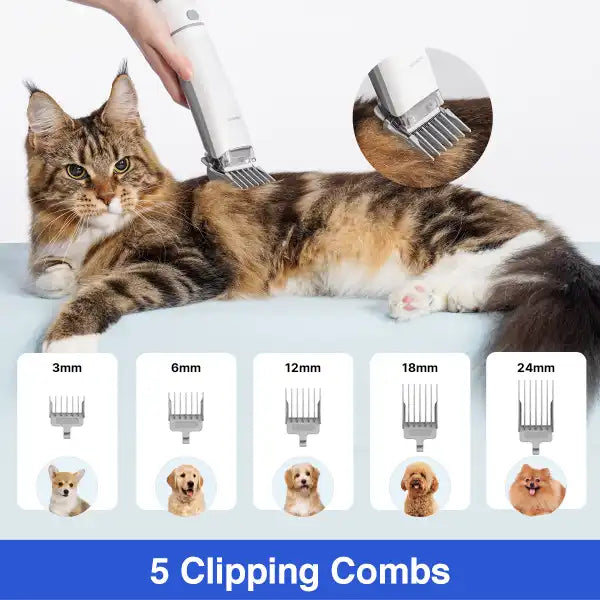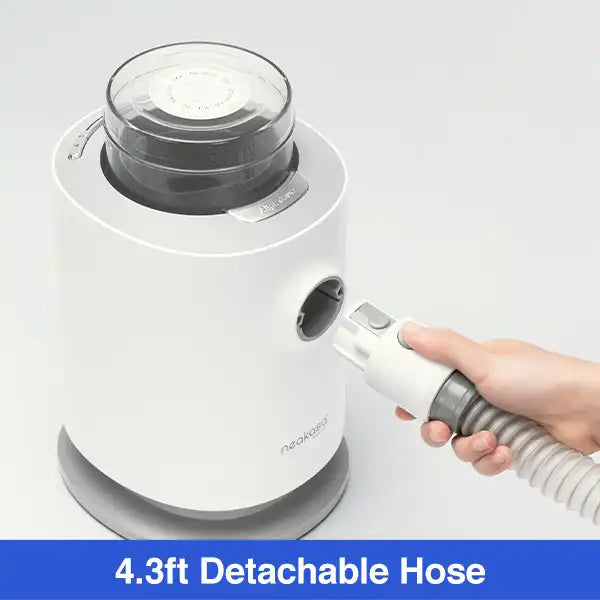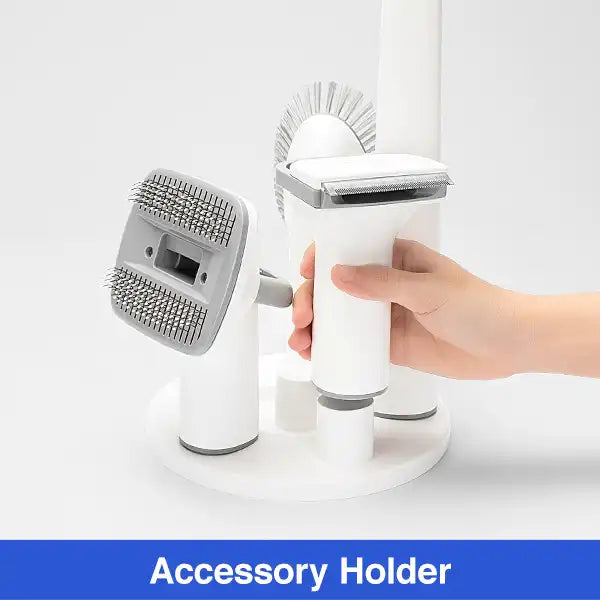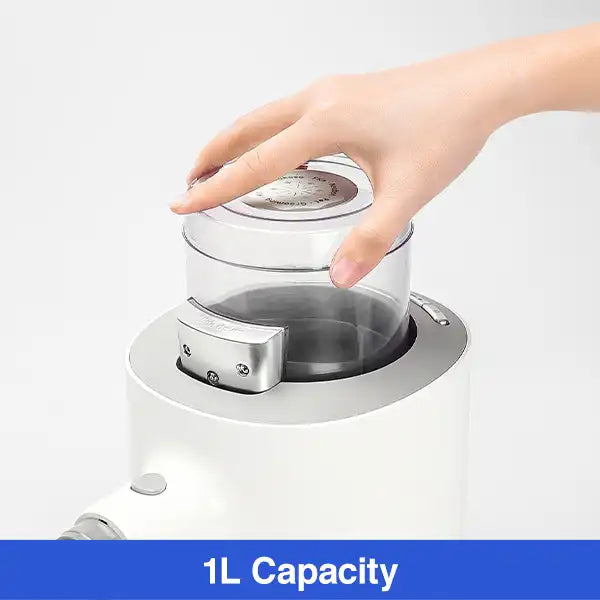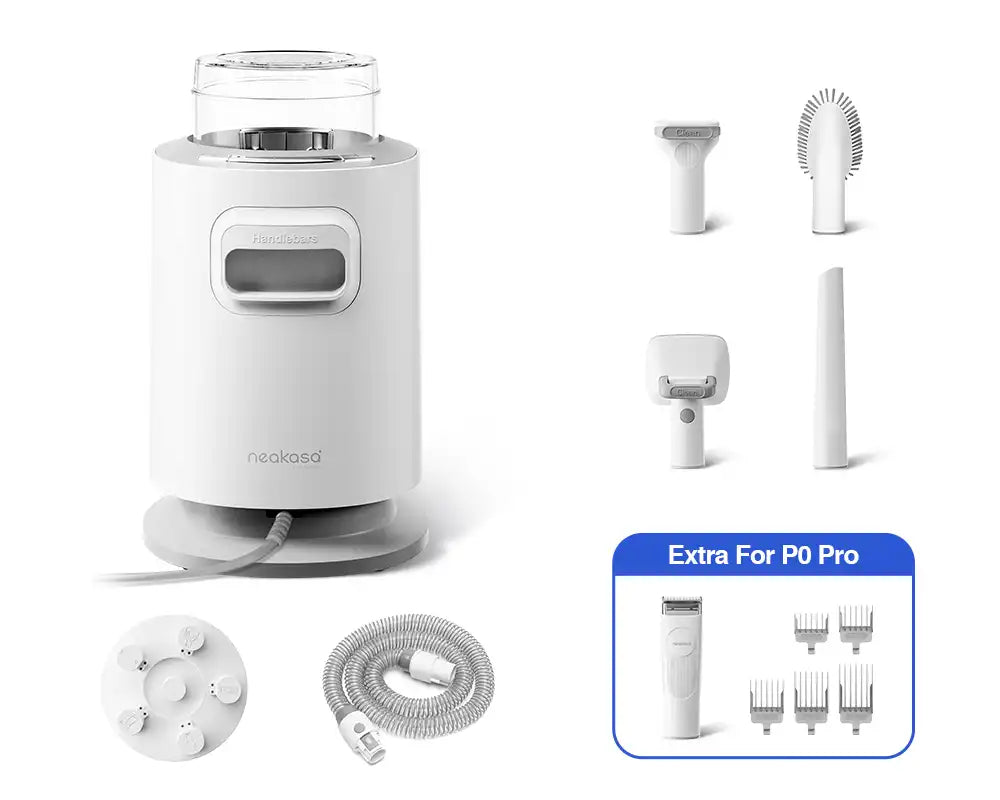 What's In The Box?
Accessory Holder*1
Hose*1
Deshedding Tool*1
Cleaning Brush*1
Grooming Brush*1
Nozzle*1

Extra for P0 Pro
Electric Clippers*1
Clippering Comb*5
Vacuum device size
7.24" x 6.5" x 11.0" (L x W x H)

This product has no reviews yet.