All-in-1 Professional Grooming Vacuum Tools
Neakasa P0 Pet Grooming System comes equipped with five professional grooming tools, ensuring a mess-free grooming experience while giving your furry friend the pampering they deserve.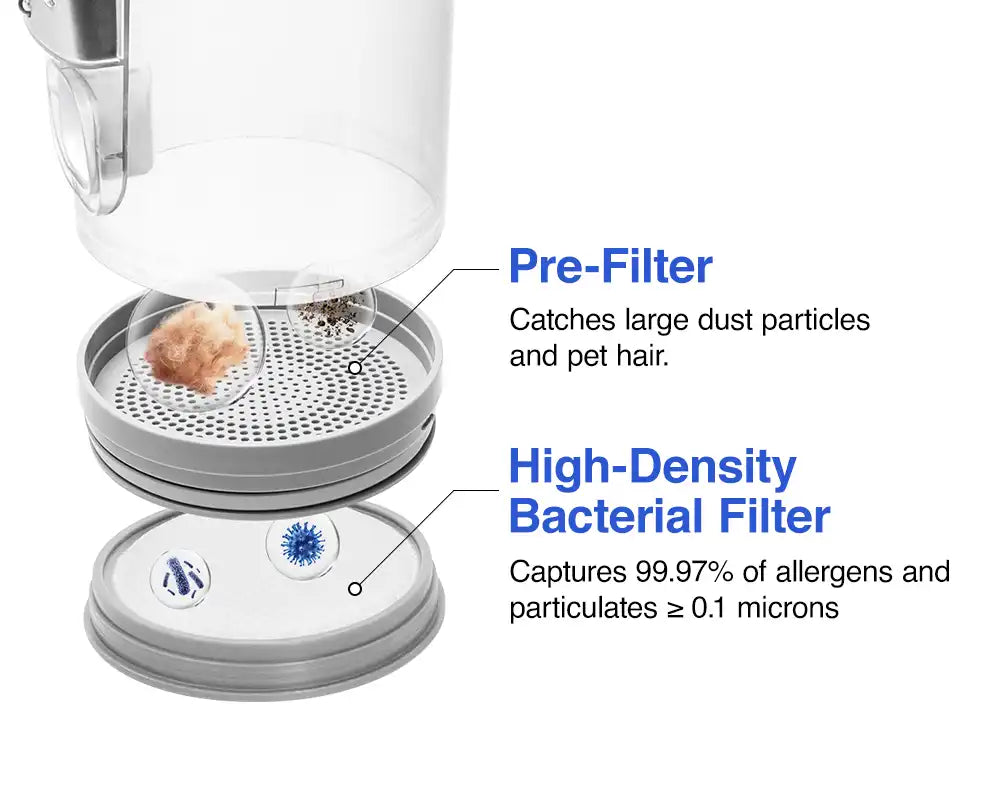 Eliminate 99.7% of Allergens
Elevate your home's hygiene with Neakasa P0. Experience 99.7% biowaste removal, including dust, mites, hair, fur, and allergens. A two-step system with a Pre-Filter and High-Density Bacterial Filter ensures a cleaner environment, prioritizing your pet's well-being.
From Chaos to Clean
Experience the Neakasa P0's remarkable transformation in taming pet hair and restoring household cleanliness.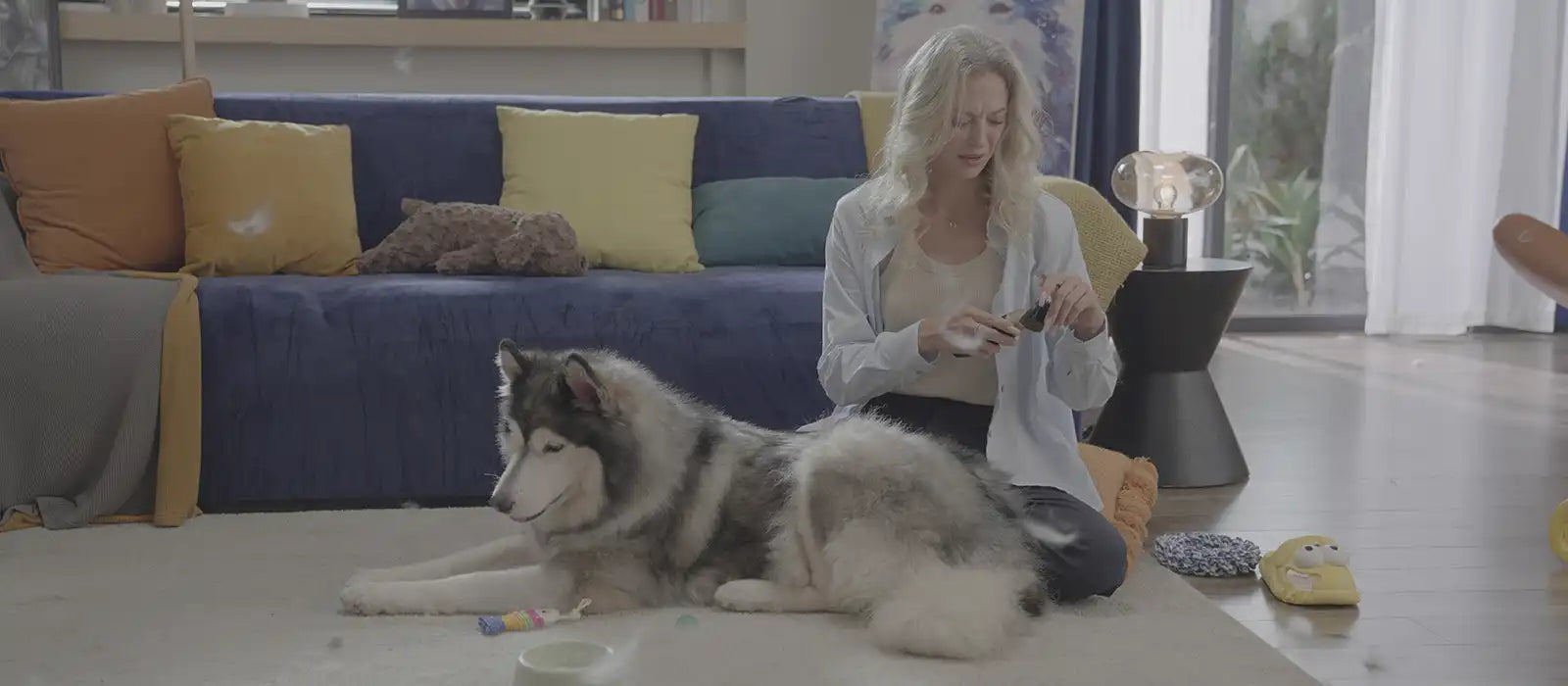 Before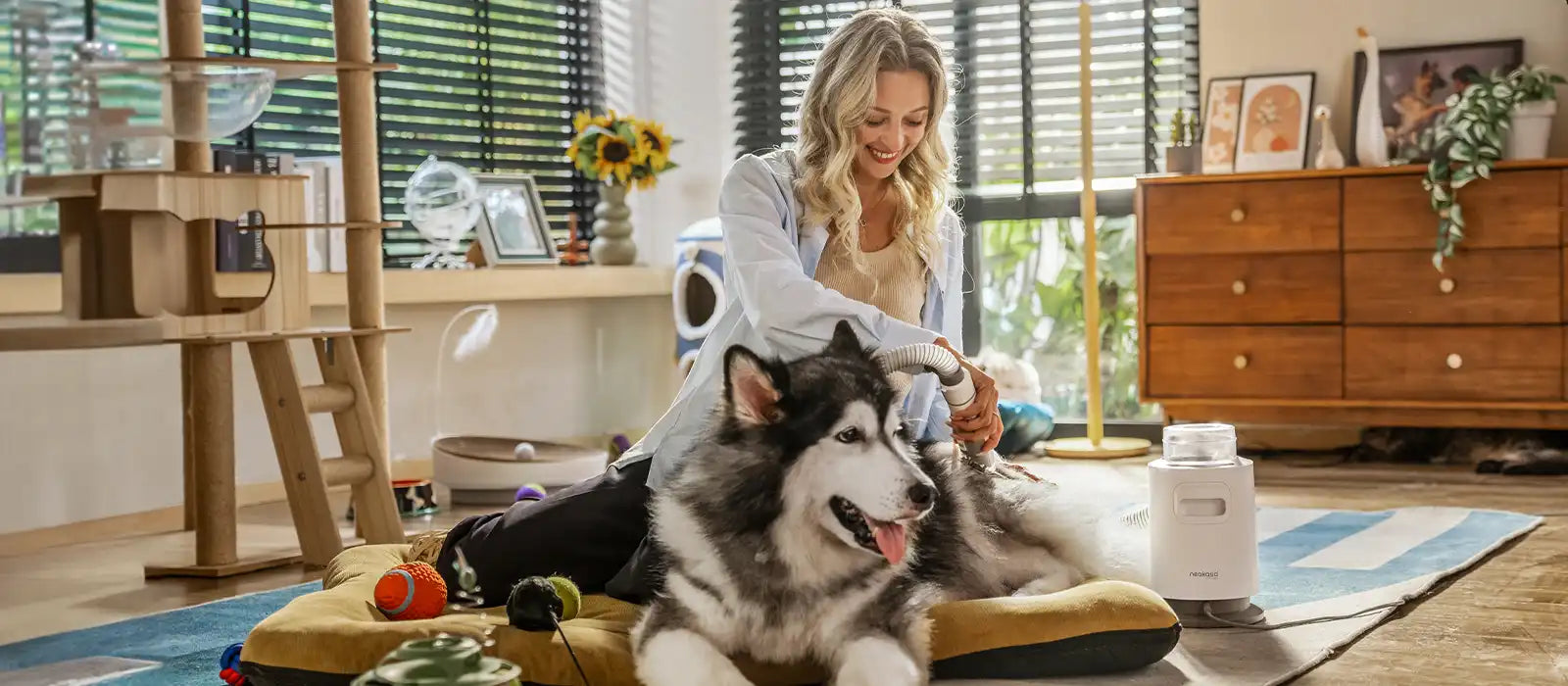 After
Convenient, Functional Pet Grooming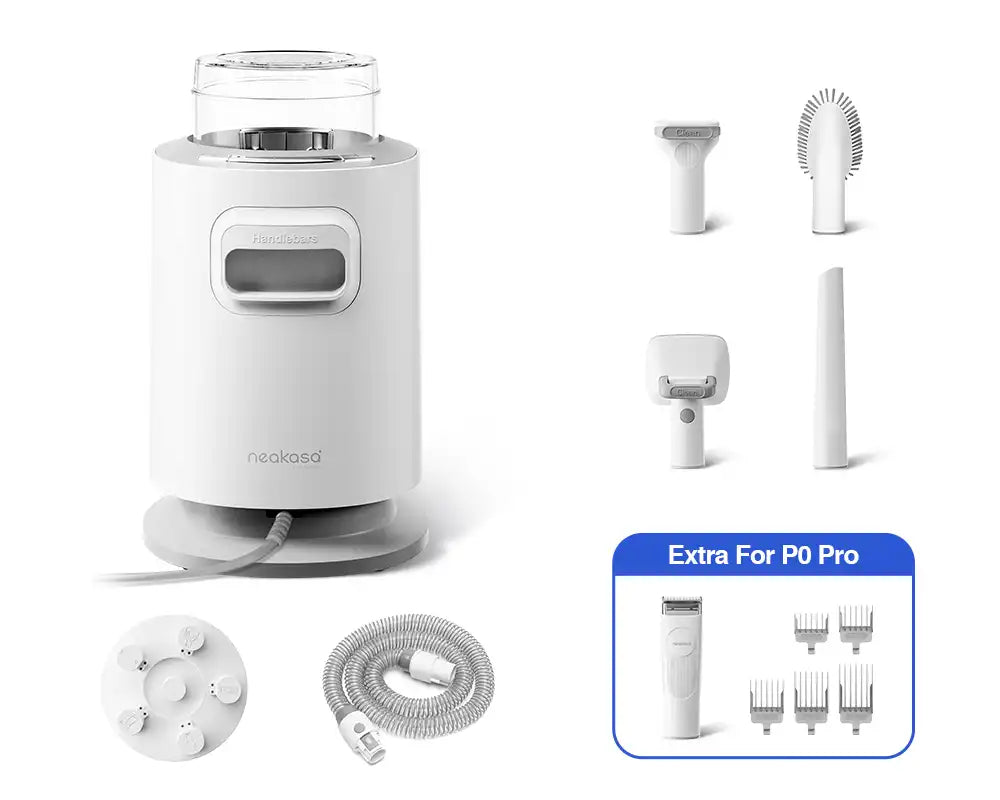 What's In The Box?
Accessory Holder*1
Hose*1
Deshedding Tool*1
Cleaning Brush*1
Grooming Brush*1
Nozzle*1

Extra for P0 Pro
Electric Clippers*1
Clippering Comb*5
Vacuum device size
7.24" x 6.5" x 11.0" (L x W x H)

This product has no reviews yet.